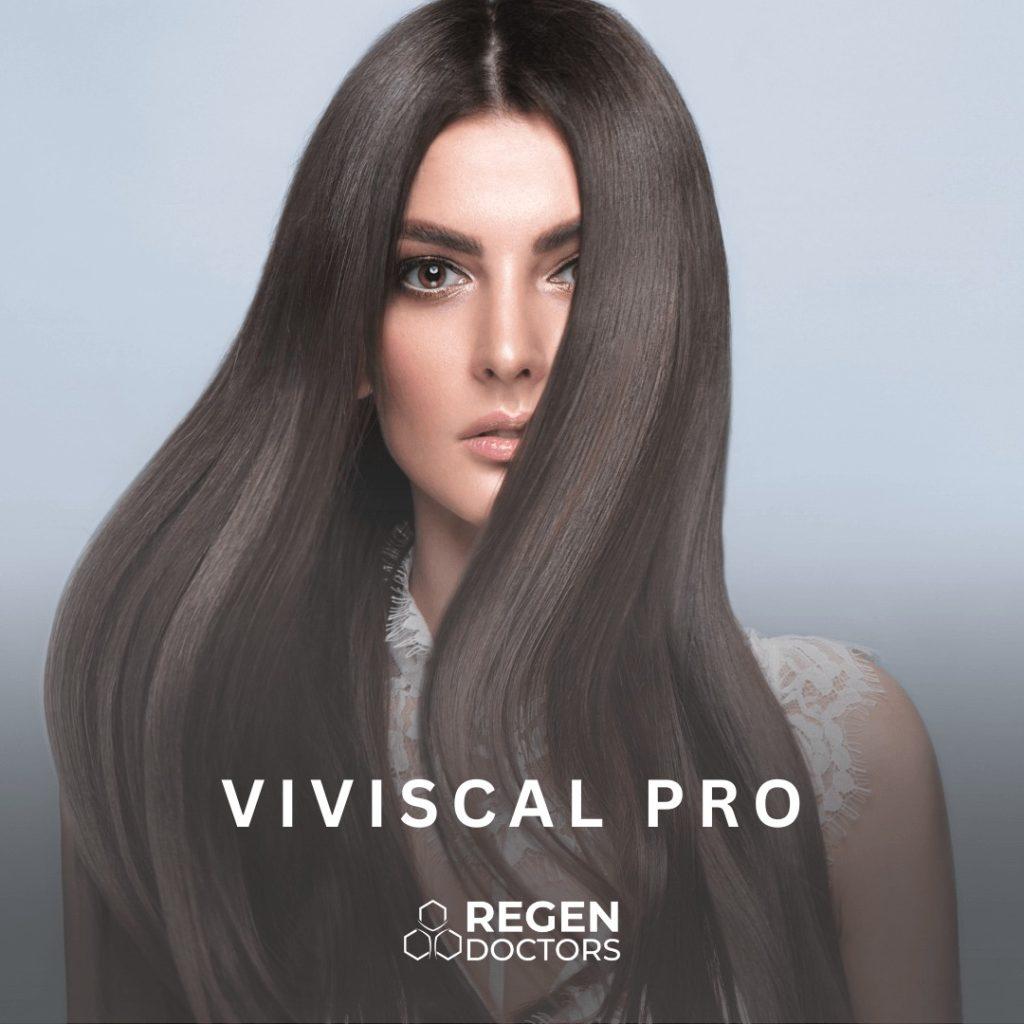 Viviscal Professional is a clinically proven, 100% drug free dietary supplement for fuller and thicker hair. Viviscal Professional is backed by more than 25 years of continuous research by some of the world's leading hair growth clinicians, making it one of the most researched hair growth supplements in the industry today.*
Viviscal Professional dietary supplements are scientifically formulated with the ground-breaking, exclusive marine complex AminoMar®, which helps to nourish thinning hair from within and promote existing hair growth. Along with AminoMar, Viviscal Professional hair growth supplements also contain key nutrients essential for healthy hair growth, including Biotin, Apple Extract and Vitamin C.* Viviscal Professional is suitable for women and men of all hair types.*
At Viviscal Professional, we understand hair. Everyday stress, hormonal changes, medication, poor nutrition, age, heredity, as well as damage caused by the environment, heat-styling and over-styling can impact the health of the hair, leading to breakage and excess shedding. Viviscal Professional hair growth supplements supply vital nutrients to the hair follicles through the bloodstream to prolong the hair growth cycle and promote existing hair growth.*
Discover the industry secret Viviscal Professional. It is the clinically researched, drug free answer to thicker and fuller hair* that is available exclusively in salons, spas and medical offices.
Viviscal works in stages:
Stage 1: Hair follicles are nourished
Stage 2: Thin, wispy hair is strengthened
Stage 3: Breakage and thinning declines; existing growth is encouraged
Stage 4: Hair becomes stronger, healthier and more vibrant
Strengthens weak, thinning hair with biotin
Helps encourage healthy growth and prevent breakage
Perfect for hair loss due to everyday stress, hormones, heredity and more
Depending on hair growth cycle, you can experience visible results in as little as three months. Address thinning hair and temporary hair loss with Viviscal Professional Supplements.
AminoMar® Collagen Complex:
It is Viviscal'spatented, proprietary combination of ingredients that have been proven to be effective in preventing hair loss. This collagen complex contains various anti-aging ingredients, including marine collagen derived from sharks and mollusks, horsetail plant extract (which is loaded with silica and helps strengthen your hair), and acerola cherry extract with high-rich biotin, vitamin C, and zinc.
A water-soluble nutrient called biotin, also known as vitamin B7, plays a key role in synthesizing proteins in the body. A number of amino acids in the human body are synthesized by this vitamin. A number of studies have found that biotin is one of the most significant components of hair growth, especially since hair consists mostly of protein.
Vitamin C's role in hair growth cannot be overstated. Vitamin C is, without a doubt, a powerful antioxidant. Combined with the mineral iron, it makes sure that there is a proper blood flow to the scalp and follicles. Thus, it ensures an adequate blood supply. 
There is a common belief that hair growth supplements usually include iron because iron plays an active role in hair growth. The body needs iron to distribute oxygen to all body parts, including the scalp and the hair follicles. This is necessary for the health and strength of hair growth. Several studies have shown a correlation between hair loss and iron deficiency.  
As a necessary mineral for developing new hair, zinc plays an instrumental role throughout the body, including in hair follicles. The Viviscal for Men formula is the only one that contains zinc.