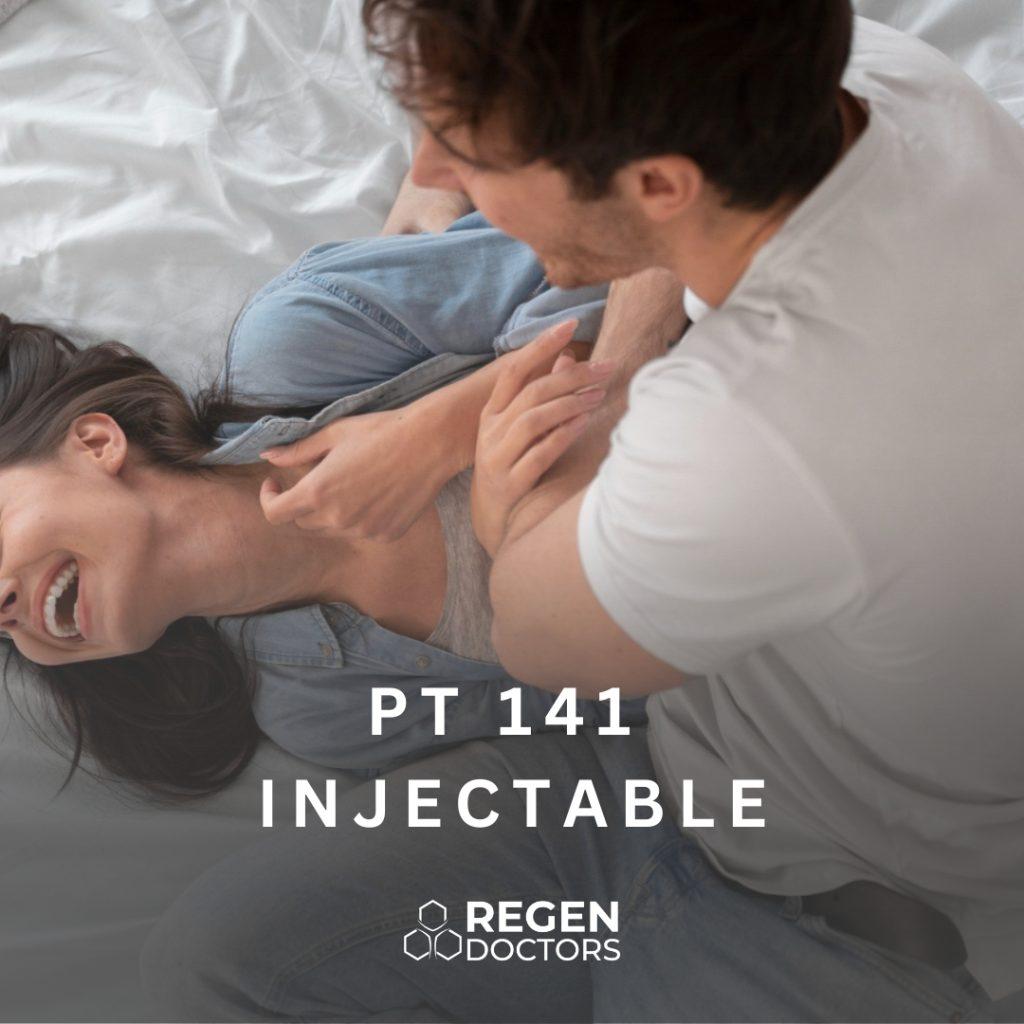 PT-141 is a relatively new treatment option that is being studied to determine how well it works and what side effects it might have. Let's dive into understanding PT-141, its uses, benefits, and side effects to help individuals make informed decisions about its use.
Potential benefits of PT-141
PT-141 is a synthetic peptide that stimulates melanocortin receptors in the brain. While PT-141 is still being studied, it has shown some promise as a potential treatment for sexual dysfunction and other conditions. PT-141 can be injected under the skin or breathed in through the nose. It starts to work quickly, usually within an hour.
One potential benefit of PT-141 is its ability to increase sexual desire and arousal in both men and women. Another study looked at PT-141 in premenopausal women with sexual arousal disorder and found that it improved sexual desire.
PT-141 has been studied as a potential alternative treatment option for ED.4 It is a melanocortin receptor agonist that works by stimulating the release of nitric oxide. This chemical helps to relax the smooth muscles in the penis and increases blood flow. This increased blood flow can help to improve erectile function in men with ED.
It is one of the few solutions that have undergone clinical trials to determine its effectiveness at treating sexual dysfunction in both men and women. The results from phase II clinical trials have been promising and may support the use of PT-141 as a solution for ED.
It's important to remember that PT-141's possible benefits are still being evaluated, and more research is needed to determine how well it works and if it is safe to use long-term. With that said, it is always best to consult your doctor before undergoing any treatment.
Common side effects of PT-141
Flushing
A feeling of warmth, redness, or a tingly sensation in the skin, is caused by the dilation of blood vessels in the skin. Flushing is a common side effect of PT-141 and is usually mild to moderate in severity, but it can be more severe in some people.
Headaches
Pain or pressure in the head is a common side effect of many medications, including PT-141.
Nausea
A feeling of discomfort or queasiness in the stomach can be a side effect of PT-141. Most cases of nausea are mild to moderate and usually go away on their own within a few hours.
Skin irritation
Redness, itching, or pain at the injection site is a common side effect of PT-141.