Minoxidil belongs to the general class of medicines called antihypertensives. It is used to treat high blood pressure (hypertension). Minoxidil works by relaxing blood vessels so that blood passes through them more easily. This helps to lower blood pressure. Minoxidil is also applied to the scalp in liquid form by some balding men to stimulate hair growth. However, improper use of liquids made from minoxidil tablets can result in minoxidil being absorbed into the body, where it may cause unwanted effects on the heart and blood vessels.
In addition to the use of the medicine your doctor has prescribed, treatment for your high blood pressure may include weight control and care in the types of foods you eat, especially foods high in sodium. Your doctor will tell you which of these are most important for you. You should check with your doctor before changing your diet.
Many patients who have high blood pressure will not notice any signs of the problem. In fact, many may feel normal. It is very important that you take your medicine exactly as directed and that you keep your appointments with your doctor even if you feel well.
Remember that minoxidil will not cure your high blood pressure but it does help control it. Therefore, you must continue to take it as directed if you expect to lower your blood pressure and keep it down. You may have to take high blood pressure medicine for the rest of your life . If high blood pressure is not treated, it can cause serious problems such as heart failure, blood vessel disease, stroke, or kidney disease.
To help you remember to take your medicine, try to get into the habit of taking it at the same time each day.
This medicine is usually given together with certain other medicines. If you are using a combination of drugs, make sure that you take each medicine at the proper time and do not mix them. Ask your health care professional to help you plan a way to remember to take your medicines at the right time.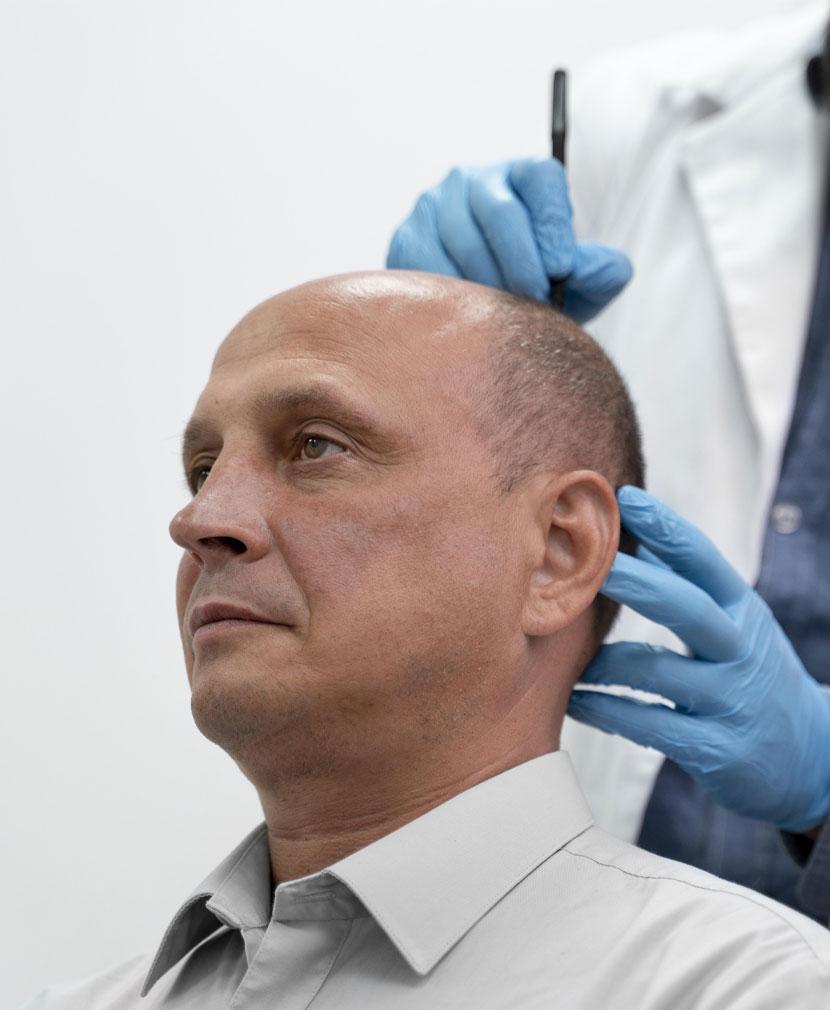 The dose of this medicine will be different for different patients. Follow your doctor's orders or the directions on the label. The following information includes only the average doses of this medicine. If your dose is different, do not change it unless your doctor tells you to do so.
The amount of medicine that you take depends on the strength of the medicine. Also, the number of doses you take each day, the time allowed between doses, and the length of time you take the medicine depend on the medical problem for which you are using the medicine.
For oral dosage forms (tablets):

Adults and children over 12 years of age: 5 to 40 milligrams taken as a single dose or in divided doses.
Children up to 12 years of age: 200 micrograms to 1 milligram per kilogram of body weight a day to be taken as a single dose or in divided doses.
If you miss a dose of this medicine, take it as soon as possible. However, if it is almost time for your next dose, skip the missed dose and go back to your regular dosing schedule. Do not double doses.
When Minoxidil should be avoided
There are certain instances when it is not safe to have oral minoxidil. These are listed below, and you should ensure your doctor is aware of any underlying health conditions you may have.
Minoxidil should be avoided if you have:
drug allergy – NB it appears that oral minoxidil is safe if you have reacted to topical minoxidil even if your patch tests shows you react to minoxidil and not to the preservatives sun propylene glycol (Thearinou et al 2020)
pheochromocytoma
pulmonary hypertension with mitral stenosis
severe hepatic impairment
angina or recent myocardial infarction (heart attack)
left ventricular hypertrophy
heart failure