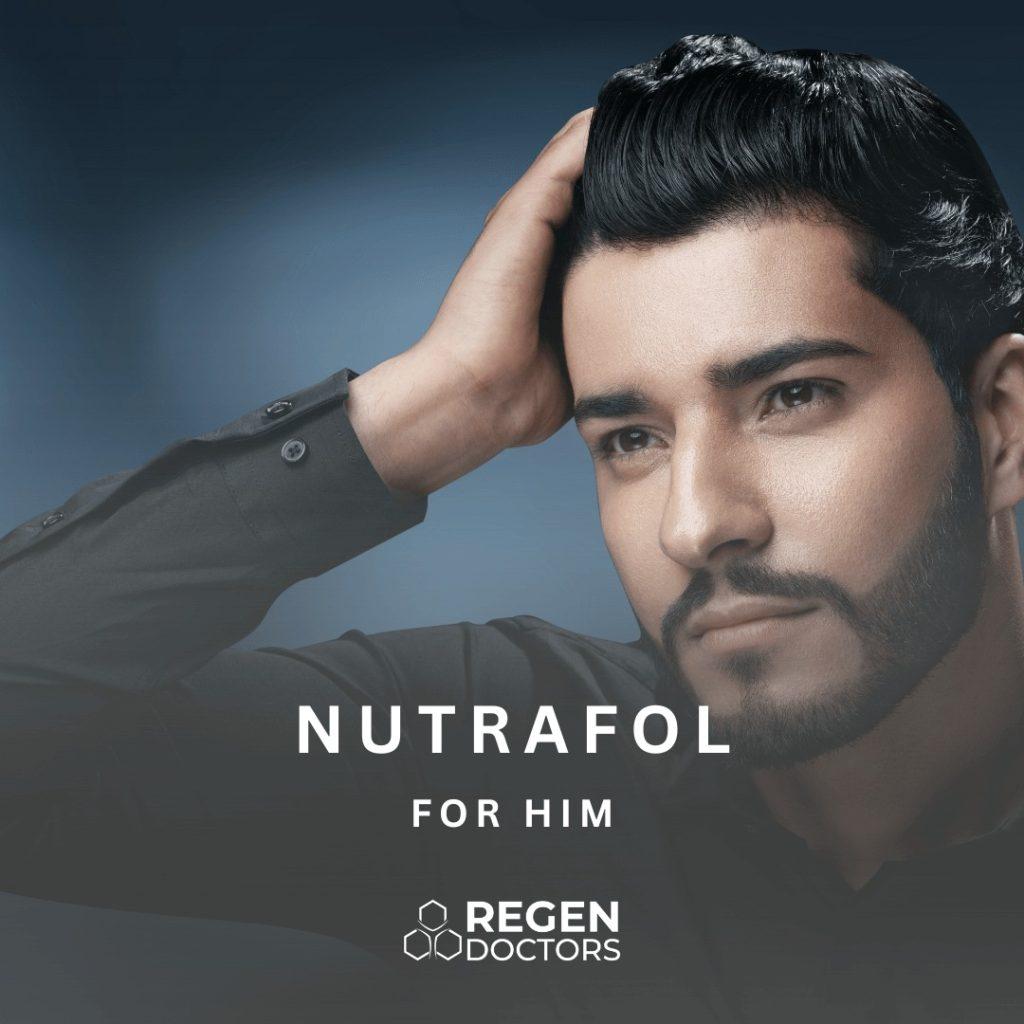 A clinically effective, daily hair growth supplement for men with excess shedding and decreased scalp coverage who want to take a proactive approach to hair thinning. Our patented technology visibly improves hair growth and thickness by multi-targeting root causes like hormone imbalances, stress, and poor nutrition—with drug-free, medical-grade ingredients that don't compromise sexual performance.
100% DRUG-FREE HAIR GROWTH
4 capsules a day of this clinically effective hair supplement visibly improves hair growth, thickness, and scalp coverage with 21 medical-grade, natural ingredients that don't compromise sexual performance.
Our patented, drug-free technology effectively targets 6 root causes that can trigger hair thinning and activate genetic predisposition in men, including DHT and stress. Improves hair growth through whole-body health with natural ingredients that also support better sleep, energy, and drive.
84% of men experienced improved hair quality and 72% saw improved scalp coverage after 6 months in a clinical study.
THE #1 DERMATOLOGIST-RECOMMENDED HAIR GROWTH SUPPLEMENT BRAND*: Grow with the brand trusted by leading dermatologists to improve hair growth naturally. An Esquire 2019 Grooming Award Winner for men's hair. *According to IQVIA ProVoice survey for 12 months ending March 31, 2022.
Fuller hair and scalp coverage
Visibly thicker hair volume
Hair that grows faster and stronger
Less stress & better sleep
Does not compromise sexual performance